About Tony Holt Carpets
Based in Hoddesdon, Hertfordshire, we are a family run business with over 30 years experience in supplying and installing flooring and carpets in homes, commercial and industrial areas. We have an excellent Client Portfolio and many loyal and referring customers.
We believe that the most effective way to select flooring is by doing so in the environment that it will ultimately be placed. The high satisfaction of our customers proves to us that our flooring service works.
We understand that standing in a showroom, trying to imagine how a carpet or floor will look in your home or commercial space can be difficult. We solve this by bringing to you samples and brochures. This means we can offer you our free expert advice to help you select the best choices based on your needs in the environment where the flooring will actually be used.
Call us today for your no obligation, free estimate.
Kate and Tony Holt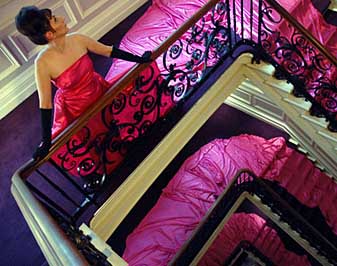 Contact details
Telephone: 01992 470022
Fax: 01992 470071
Showroom open:
9am–5pm (Monday–Friday), 10am–3pm
(Saturday, except Bank Holiday Weekends)
Tony Holt Carpet Contracts Ltd
Units 2/3 Knight Properties
Brewery Road
Hoddesdon
Hertfordshire EN11 8HF
Client Comments
Pine Smith's
"With regards to Tony Holt Contract Flooring, Tony first came to our workshop to sort out another contractor's mess.
We were pleasantly surprised when Tony not only rectified somebody else's mess, but finished the job two days quicker than the initial firm quoted and much cheaper.
His level of professionalism was also far higher, which goes to prove you can still find quality tradesmen now days."