Commercial Services
We are professional suppliers and fitters of commercial and industrial flooring such as:
Hardwood and Laminate Flooring
Vinyl Flooring
Commercial Carpets
Safety Flooring
Specialist Customised Flooring
We have a vast amount of commercial and industrial contract experience in a range of sectors such as, Retail, Corporate and Hospitality.
With 30 years experience in the carpet and flooring business, we have developed an excellent reputation within the industry and have many highly satisfied and returning customers both commercial and residential. Please see our Client Portfolio for a listing of our highly satisfied customers.
We are able to take a flooring site project on from scratch to help you with your industrial and commercial building developments.
We can work from your own architect's specifications and drawings and by surveying the site to ensure that the floor plans match the actual site. We can also test floor conditions, highlight problem areas and offer specialist flooring advice and solutions.
We understand that it is paramount to your business to keep it running through development and we endeavour to make this happen through a range of proven solutions.
As we work with leading brand manufacturers such as Brintons, Gaskells, Altro, Polyflor, etc. we are able to ensure confidence in the quality of our products as well as our services. Our Premium Contract Flooring Service encompasses:
Free consultation and technical advice plus flooring manufacturer's specifications
Free health and safety advice (including C.O.S.H.H. regulations)
Free design/suitability/health and safety flooring advice
Free site surveys and testing e.g. for moisture problems followed by proven solutions
Alternative pricing options for using stock materials
Extensive estimate/ quotation including all necessary accessories
Please browse our Image Gallery for ideas of the work we have undertaken. Also, feel free to browse our suppliers Websites for more ideas:
Suppliers:
Brintons
Gaskells
Altro
Polyflor
Kate and Tony Holt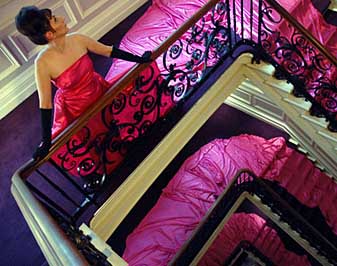 Contact details
Telephone: 01992 470022
Fax: 01992 470071
Showroom open:
9am–5pm (Monday–Friday), 10am–3pm
(Saturday, except Bank Holiday Weekends)
Tony Holt Carpet Contracts Ltd
Units 2/3 Knight Properties
Brewery Road
Hoddesdon
Hertfordshire EN11 8HF