Residential Services
We offer a "Common Sense" approach to buying flooring and carpeting for your home.
All you need to do is contact us with your flooring needs and our friendly team will come to your home with a range of flooring samples that you can keep.
This makes sense because you can choose the kind of flooring that you need in the same place as it will be used - giving you a true feel for how it will look within the setting of your home environment.
Our advisors can help you make the best choices based upon the design and suitability of your flooring and your budget.
Our "Common Sense" approach also means that there are no hidden costs when we price up the work we do - what you see is what you get.
As well as free expert advice, we also provide free estimates and you are under no obligation to buy whatsoever. Our prices on our samples include installation, felt underlay, gripper rods and doorbars. Our estimates will detail any extras that you will need such as floor preparation and disposal of old flooring. This means that when we estimate flooring costs for you there are no hidden extras - what you see is what you get.
We offer:
Free advice
Free measuring
Free estimates - no obligation
Free Fitting
Underlays, doorbars and all necessary accessories included in our prices
We can also price for:
Uplift and disposal of old flooring
Moving of furniture
Floor preparation
We offer a wide range of types and brands of Carpets, Seagrass, Vinyl's, Design Floors, Semi-sold and Solid Wood Floors. If you are unsure how to choose the right carpet for your needs, please read our Carpet Buying Guide.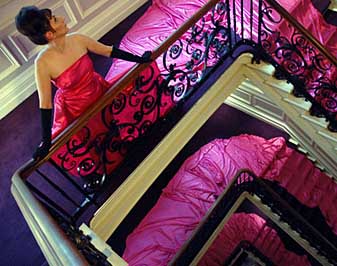 Contact details
Telephone: 01992 470022
Fax: 01992 470071
Showroom open:
9am–5pm (Monday–Friday), 10am–3pm
(Saturday, except Bank Holiday Weekends)
Tony Holt Carpet Contracts Ltd
Units 2/3 Knight Properties
Brewery Road
Hoddesdon
Hertfordshire EN11 8HF