Client Porfolio
Schools and Universities:

Wolfson Hillel Primary, N14
Eastbury Comprehensive, IG11
St. Josephs College, SE19
Mountview Academy of Theatre Arts, N22

Housing Associations:

Patchwork Community H.A., N8
Parkcare Community Services, N14
Craegmoor Facilities Ltd., WR3

Health Clubs:

Elemis day-spa, W1S
Champneys Piccadilly, W1V
Champneys The City, EC2

Hospitals:

The Hertford Clinic, SG13
Alliance Medical, MRI Scanning Unit, W1

Construction Companies:

Carillion Services Ltd., TW8
Sibmar Construction Group, IG10
Mitie Flooring Services, CO1
Ecovertfm Ltd., BN1

Hotels:

Kensington Forum Hotel, SW7
The Berkeley Hotel, SW1
Melia White House, NW1
SwissÖtel, The Howard, WC2R
Great Eastern Hotel, EC2M
Strand Palace, WC2R
Kensington Close Hotel, W8
The Russell Hotel, WC1B
Cumberland Hotel, W1A
The Westbury, W1A
Crowne Plaza London Heathrow
Holiday Inn, Gatwick-Crawley
Holiday Inn, London- Heathrow
Holiday Inn, Ashford-Central

Estate/Letting Agents:

C.J. Pilgrim Properties, N11
Beddall Management Services, EN11
Carlton Residential, W1G
Chatstone Properties Ltd., NW3
Anthony Davies Letting Agents,EN11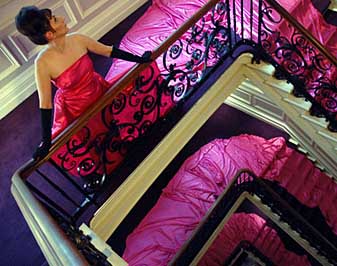 Contact details
Telephone: 01992 470022
Fax: 01992 470071
Showroom open:
9am–5pm (Monday–Friday), 10am–3pm
(Saturday, except Bank Holiday Weekends)
Tony Holt Carpet Contracts Ltd
Units 2/3 Knight Properties
Brewery Road
Hoddesdon
Hertfordshire EN11 8HF
Client Comments
Strand Hotel
"It has been my very great pleasure to deal with Tony Holt over the past twenty years.
Tony is without doubt, the consummate professional. He takes a real pride in every job he undertakes, and has personally attended every job carried out here at the hotel.
The Hotel Industry is notoriously fickle and yet this has never been a problem for Tony. Much of our flooring work had to be undertaken at short notice, out of hours, or in areas where there can be no noise. Tony Perfectly understands the constraints placed upon him, and yet has never failed to deliver.
Tony's passionate commitment to hard work, and friendly service, is clearly evident the the first class work he and his team provide."