Solid Vs. Engineered Wood Flooring
In very basic terms solid wood is literally a piece of timber cut from a tree and is very susceptible to moisture and therefore expansion and contraction.
Engineered wood is three layers of wood adhered together with the grain of each layer running at 90 degree angles to each other ? this means its is far more stable than solid wood as the wood is unable to expand and contract as easily as solid wood.
Installation
With a solid wood you will need to replace the Damp Proof Course (DPC) at an extra cost and therefore the floor will therefore be out of action for at least 2 days longer, with the added loss of your revenue for this period of time. The Engineered flooring is installed as a floating floor as is the existing floor, and is quicker and cheaper to install.
Sanding
The difference in depth of sanding layers is minimal, as you can only sand the top few millimetres of a solid wood, as you will loose the tongue and groove which holds the floor together. In effect this means a solid floor has 9ml wear layer and a semi has 7ml so you are only gaining 2ml with a solid wood.
Cleaning and Warranties
All wood floorings come with a long list of what is not covered by their 5 year commercial warranty. For example; abnormal wear and tear i.e. furniture, sand and spike heel shoes; accidents; flooding by ice machines, fridges etc.
All wood maintenance guides recommend ?slightly damp cleaning? - wet cleaning is not recommended and will invalidate any warranties. Flat dry mops and manufacturer polishing solutions are the only wet products that should be used.
Conclusion
In our opinion there are no advantages to a solid wood floor in this area as it will not be more durable or stable than an engineered wood floor, the installation and preparation are longer and the added costs are of no benefit in any way.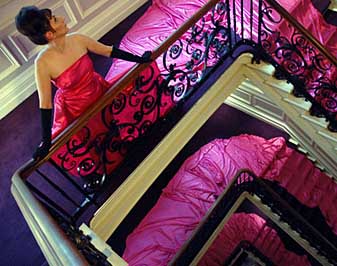 Contact details
Telephone: 01992 470022
Fax: 01992 470071
Showroom open:
9am–5pm (Monday–Friday), 10am–3pm
(Saturday, except Bank Holiday Weekends)
Tony Holt Carpet Contracts Ltd
Units 2/3 Knight Properties
Brewery Road
Hoddesdon
Hertfordshire EN11 8HF
Special Offers
At home service just a phone call away 01992 470022. No pressure selling. Expert Advice.
Free Fitting and underlay all fitted by experienced fitters (Halls, Stairs and Landing, subject to surcharge)